Adam Cartwright | Park Ridge, IL


As one of the original reindeer from this group's first production of Grandma Got Run Over by the Redline, Adam continues to show his excitement to be part of The Chicago Red Line. Adam has been singing most of his life. He appreciates all of the exposure to theatre given to him throughout his life. His college days were filled with drinking, singing, and dancing at Northwest Missouri State University, and is excited to continue this with the Chicago Red Line. Adam spends his days teaching 3rd graders in District 83 and teaching private piano and voice lessons after school in Park Ridge, IL. He also performs with the Park Ridge Chorale and the world famous St. Luke's Bottle Band, which has appeared on America's Got Talent, the David Letterman Show, Wild Chicago, WGN Morning News, The Jenny Jones Show, and many more. Adam's hobbies include music, travel, and eating Gino's East pizza. He sends love to all who have been supportive in his musical endeavors.
April Rose Clary | Aurora, IL | Twitter

April is a graduate of the University of Illinois where she had the pleasure of being a part of the Cutting Edge Show Choir where she met a some of the other members of The Chicago Red Line. Since graduating college, April spends her days working as a paralegal for a firm in the Western suburbs. Throughout the years, she has been able to perform in different shows including Little Shop of Horrors (Chiffon), Miss Saigon (Yvette) both with the North Shore Theatre Group, Meet Me in St. Louis (Rose) at the Starlight Theater, Carousel (Carrie), Into the Woods (The Witch),  A Midsummer's Night… (Puck), and Joseph…(Children's chorus) with fellow Red Liner Julie at the Chicago Theater. She is so blessed to have such a supportive group of family and friends – thank you for driving in from the suburbs for our shows!! She sends a big Thank you to her husband Neal and her Mom for all their love and encouragement!
Adam Gilbert | Uptown, Chicago | LinkedIn  | Facebook

Known in the Red Line by his last name, Gilbert (or G) received his bachelor's from DePauw University in Greencastle, Indiana, and his MBA from the University of Chicago Booth School of Business. While he is classically trained, he enjoys singing and performing musicals and popular hit numbers. He's performed in many musicals and operas, including "Crazy for You," "Hello, Dolly!," Strauss' "Die Fledermaus" and others. Gilbert works at an advertising agency in Chicago where he directs marketing and media strategy for a portfolio of clients. As business manager for the Chicago Red Line, he manages show operations and finances. He is truly grateful to all of his friends and family who have shown their support throughout the years, and he looks forward to seeing you at the next Red Line show!
Erin Petron Gosser ("P")| Northbrook, IL | Facebook | Chicago Now Blog

P has been in the group since it started in 2008. At that time, she was a newlywed and rookie French teacher in Chicago Public Schools. Six+ years later, she is the Social Butterfly Mom for ChicagoNow, room parent for her three year old, Logan, and swaddler extradordinaire for her three month old, Colin. While she enjoys her role as suburban homemaker, her alter ego of resident rapper for The Chicago Red Line allows her some much needed adult time. Her hubby, Aaron, aka Gosser, is super supportive of CRL, even urging her to perform in a show three weeks post partum. CRL has lit up the Gosser home with live concerts, dance offs, and epic evenings of RockBand for nearly seven glorious years!
Jeff Edmonds | Uptown, Chicago | Twitter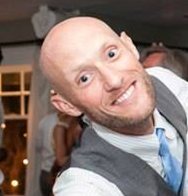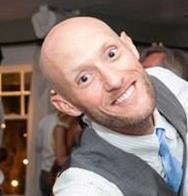 A native of Maryville, MO, Jeff has lived in Chicago for 8 years and joined CRL in 2012. Jeff currently serves as a middle school math teacher and basketball and volleyball coach at the Catherine Cook School in the Old Town neighborhood. In December of 2014, Jeff earned his doctorate in education from the University of Missouri-Columbia. Never capable of enjoying down time, Jeff spends most of his free hours running, reading, cooking, playing basketball, and drinking wine, beer, or gin.
Nick Filipowski | East Lakeview, Chicago | LinkedIn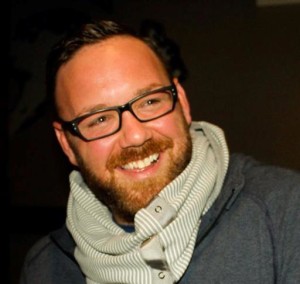 Nick (aka Flipper) is a graduate of University of Illinois, Northwestern University, and Concordia University. Nick is thrilled to be a part of Red Line next to some fantastic people as well as performers. Nick has been actively involved in music making since he was very young. He has performed in many choirs and musicals throughout his life and now has the pleasure of leading young people through their musical journeys. Nick is a dedicated educator and karaoke enthusiast. Nick is a huge Bravo fan whose Housewives tagline would most certainly be, "I not only sing the high note, I end on it!" In addition to teaching and performing, Nick also spends a great deal of time shredding at Shred415.
Luke Nevin-Gattle | Wicker Park, Chicago |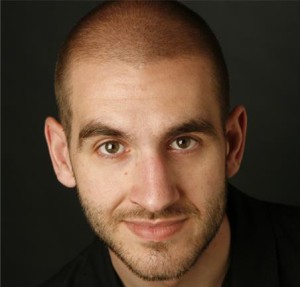 Luke is thrilled to have been performing with such an outstanding group of people since his first show with Red Line in 2013. On our stages you may have seen his as a drug dealer, a European villain, and a mustached hipster. After receiving his Bachelors in Musical Theatre from Columbia College Chicago in 2010 he found a passion for bartending. You can enjoy the show at both Room 13 and Trader Todd's in Lakeview. Luke would like to thank his family, friends, and coworkers for their continued support in his performance endeavors.
Adam Hickenbottom | Lakeview, Chicago

Adam (or "Hick" if you know him) has been performing most of his life. Getting involved in school music programs at a very young age he has been in everything from childrens theater all the way to that wonderful group from the University of Illinois known as Cutting Edge. In high school Adam was in productions of "Bye, Bye Birdie" as Albert, "Dirty Work at the Crossroads" and "You Cant Take It With You." During his time as an Edger singer/dancer, he also got the opportunity to put his love for dancing out front as a guest choreographer a number of times both in and out of the group. Adam currently works for the main man Jimmy John himself as a regional director, but can also be found slinging drinks as a bartender around town as well.
Matt King | Mundelein, IL | LinkedIn | Twitter | Instagram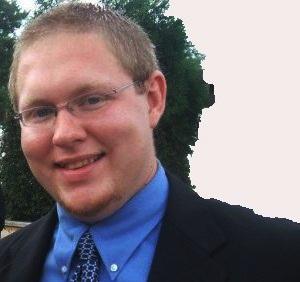 Matt King is a graduate of University of Illinois, originally from Momence, Illinois. He's been performing since a young age, including 8 years of show choir, which includes his time in U of I's Cutting Edge Show Choir. He's an avid musical theatre fan and has had roles in Urinetown, Pippin, The Music Man and performed the title role in Joseph and the Amazing Technicolor Dreamcoat. His day job involves project and IT management for, PROSOURCE, a production company in the northwest suburbs.
Chelsea Maroney | Vernon Hills, IL | LinkedIn | Twitter | Instagram

Chelsea is a graduate from Western Illinois University with a double major in Vocal Performance and Music Education. Performing most of her life, she has been a member of the Buffalo Grove Expressions Showchoir, as well as a counselor at Showchoir Camps of America, Millikin. She has performed a variety of roles, including, Rosie in "Bye, Bye, Birdie,"Hansel in "Hansel and Gretel", The Grouch in "Green Eggs and Ham", The Mother in "Amahl and the Night Visitors", and Lucy from Menotti's "The Telephone". By day, she is a Graduate Clinician in Speech-Language Pathology at Rush University, by night Chelsea is the choreographer for Fenton High School's Showchoir in Bensenville. Chelsea loves performing with The Chicago Red Line and having the opportunity to do what she loves with who she loves. She would like to thank her friends and family for all of their love and support!
 Julie Robinson | Lakeview, Chicago

Julie Ann Robinson (Artistic Director) made her theatrical debut as a member of the children's ensemble in "Joseph and the Amazing Technicolor Dreamcoat" with Donny Osmond and fellow Red Liner April Clary sparking a lifelong love of theatre. She earned her bachelor's degree from the University of Illinois and holds master's degrees from DePaul and Roosevelt Universities. Julie Ann is now the theatre director at Glenbrook North High School, where she has directed over 30 plays and musicals. Favorite projects include "The Twenty-First Annual Putnam County Spelling Bee," which was featured in 2011 at the Illinois High School Theatre Festival,  "Of Mice and Men" which took 3rd place at the 2010 IHSA State Drama Competition, and the 2013 All-State Production of "Memphis," for which she served as the assistant director. She was also the associate director for the Chicago Premier of "First Date" at the Royal George Theatre in 2015.
.
Mollie VanderLaan | Winnetka, IL

Originally the pianist for the Red Line, Mollie has been performing on stage with Red Line since the beginning. When she's not rehearsing with Red Line, Mollie works as a pianist for area schools and musical theater companies. Mollie is also a work-at-home consultant and stay-at-home mom to the dynamic Elle and Reese! Special thanks for her husband Jay for all his love and never-ending support!
Andy Wallace | Rogers Park, Chicago | Twitter | Instagram

As one of the founding members, Andy Wallace (Music Director) is excited to be part of such a dynamic and fun-filled performing ensemble. Andy has been singing and dancing for years and is passionate about arranging amazing music for CRL shows. Andy is proud to teach choir at Glenbrook North High School, and also serves director of their annual Variety Show. He loves to collaborate on projects with his 'work wife', Julie, working together to create great theatre experiences for high school students. Andy received his Bachelor and Master's Degree in Choral Music Education from the University of Illinois. I-L-L! Andy would like to thank his family and friends for all of their support, especially the love of his life, Thomas.
Katie Wilhelm | Chicago, IL

Katie Wilhelm, or "Katie Piano" as she is referred to by her Cutting Edge-era friends-for-life, teaches music in Glenview School District 34. She is a proud graduate of the University of Illinois with a degree in Music Education and has a Master's in Elementary Education. She was a member of the U of I School of Music's Concert Choir and performed in several Illini Union Board (IUB) Musicals including West Side Story (Anybodys), Fiddler on the Roof, and Crazy for You. She was Combo Director and Pianist for the Cutting Edge Show Choir, also performing and co-choreographing several featured dances with the group. Katie has taught music, choir, and dance in the city and suburbs of Chicago, and in Los Angeles, where she sang in and music directed an a cappella choir. Much love and thanks to all of our family and friends who have been there for us since the beginning and all the new friends we pick up along the way. We couldn't do this without you!
Andrea DeCamp Pikscher | Aurora, IL | Twitter | Instagram | Website

Andrea is thrilled to be back performing with The Chicago Redline. She holds a BFA Musical Theatre Degree from Millikin University, and has performed at many venus around the city of Chicago. She currently still tours with Girls Night: The Musical, all over the United States. Andrea is also currently part owner and head of Customer Relations at the new Chicago start up, Buzz On Stage. We help you find theatre in your neighborhood. So much love and thanks to her amazing husband Jason, as well as the rest of the Pikscher/DeCamp/Munro clans.
Red Line Alumni…

Aaron Antonio Born and raised in the Philippines, singing has been a huge part of Aaron's family and culture. The passion only grew during his college years at the University of California Berkeley when he joined Noteworthy, UC Men's Chorale, and UC Gospel Choir.
Michae

l Begale As a recent graduate of Michigan State University, Michael is excited to be a part of The Chicago Red Line. He received his undergraduate degree in Music Education and currently teaches music.
Michael

D. McGuire Michael has been acting since he was a kid and some of his Chicago acting include HONK! (Cat) and Seussical (Horton) at NSTW, No Way To Treat A Lady (Kit Gill) at Attic Playhouse, and Music Man (Ewart) and Sweeney Todd (Ens.) with ATG. As a directed and music director, he has worked in productions with Big Noise, SJTP, NSTW and Starlight Theatre. He has also preformed professionally on several cruise ships and opera companies across the US.
Christoph

er R. Patrick Over the past few years, Chris has shared his time between on stage and off stage endeavor. Most recently, he appeared in the North Shore Theater's Productions of Honk! (Ugly), Miss Saigon (Chris), Once Upon a Mattress (Prince Dauntless), Sweet Charity, Anything Goes (Sexy Sailor No. 1), Damn Yankees (Sohovik) and Chicago (Sexy Dancer No. 3). Between his theatrical pursuits, Chris pursues his professional career as a software engineer with Citadel Investment Group. He wishes to extend his thanks to all involved with the Chicago Red Line, love to his family and friends, and as always to Michael.
JoeRos

enmayer Joe has performed in Chicago and beyond with Big Noise Theater, Light Operaworks, North Shore Theater of Wilmette, Starlight Theater, Decatur Park Singers, and more. He grew up in Bolingbrook, Illinois and attended the University of Illinois where he performed in several IUB musicals, sang with the U of I Concert Choir, and was part of the wonderful Cutting Edge family. In addition to performing, Joe has also music directed for area theaters and plays piano and guitar. Currently, he is the Director of Music at Mater Christi Church in North Riverside and is working on a show with his folk band, Jen and Joe, or as he prefers to call it, Joe and Jen. He currently resides in Edgewater.

Andy Shaw Andy  is a 2007 Purdue University graduate in Visual Communications Design with a minor in Theatre. A theatre man for going on fifteen years now, Andy has been involved in a wide range of theatrical arenas. From cleaning urinals as Bobby Strong in "Urinetown" to speaking in twang as Willard in "Footloose" to serving cucumber sandwiches as Lane in "The Importance of Being Earnest", Andy has had his share of creative roles. He loves an acting challenge and is equal to the task. As always, he would like to thank his family and friends.
Dann

y Singer Daniel is a 2003 graduate of Northwestern University, where he received a Bachelor of Music in Choral and Instrumental Music Education. Since leaving NU, he has been active in Chicago's musical community as a singer, music director, conductor, arranger and teacher. He know lives in Cleveland, OH where he leads a HS choral program
Jenny S

tash Jenny is thrilled to perform with her University of Illinois Cutting Edge family again in the CRL.  Jenny has a Master of Music Education from VanderCook College of Music.  During the day, she teaches music and choir at London Middle School in Wheeling and Cooper Middle School in Buffalo Grove. Jenny has performed with local community theater groups and sings at St.Emily in Mount Prospect. She thanks the loves of her life for supporting he rreturn the stage: her Cutting Edge sweetheart, Aaron, and her two adorable children-Cecily and Kai!
Cherie T

urner Cherie currently lives in Los Angeles where she is getting her law degree. She previously worked as a real estate agent. She has been active in the musical theater scene in Chicago.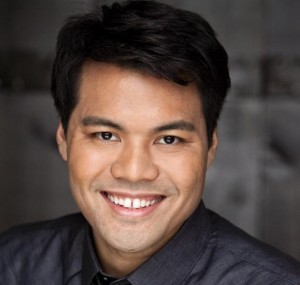 Joel Camden
Joel Camden is thrilled to be joining The Chicago Red Line as one of its newest members. He has performed in the Chicago area with Jedlicka Performing Arts Center, Village Players Theatre, and was seen at The Paramount Theatre in Aurora as Angel in Jonathan Larson's Rent. A native of the Philippines, he has been a member of various singing groups through high school and college and is currently a member of The Festive Singers, spreading holiday cheer throughout the season singing traditional and contemporary Christmas carols in quartets. A healthcare interior designer by day, Joel loves to spend his free time learning new music, performing, and shopping for home furnishings that he can't afford

Elizabeth MacDonell
Elizabeth recently graduated with a BFA in Musical Theatre from Shorter University in Rome, GA. After graduation, she moved up to Chicago to get involved in the theatre scene. She couldn't be more excited to be breaking into it with the Chicago Red Line! Elizabeth loves and misses being onstage, and is thrilled to get to be singing and dancing again with such an amazing group.
In college, Elizabeth performed in such productions as The Trojan Women (Hecuba), Godspell (Gilmer),Romeo & Juliet (Balthazar), and Thoroughly Modern Millie (Ruth). She worked with Missoula Children's Theatre for a whirlwind of a summer, and this past summer worked at The Prizery Theatre in South Boston, VA as The Woman in The 39 Steps, Baroness Schrader in The Sound of Music, and Mayzie in Seussical. Since moving to Chicago, Elizabeth has been working odd jobs here and there. When she's not working to keep the bills paid, she enjoys listening to music, reading, and watching movies.

Nikki Miner Music has been a part of Nikki's life since she can remember. There are countless home videos of her skipping around the house singing as a child. Over time, music continued to become more significant in her life, especially in high school and college. In college, Nikki was a member of the University of Illinois' Cutting Edge Show Choir, and a cover band called the Illini Contraband. After college, Nikki sang with a Chicago cover band called Daily Special. Now she's fully devoted to The Chicago Red Line and loving it! As a member of The Red Line, Nikki sings soprano and helps coordinate costuming. When she's not singing, she works as a Speech-Language Pathologist at an elementary school in Glenview, IL. In her free time, she loves going out with friends, lounging around with her wonderful husband, and visiting family. She would like to thank the Chicago Red Line for providing a positive outlet for her to do what she loves to do best, with some of the people she loves best!.
Jessica M

urphy As one of the founding members of the group, Jessica is so excited to be a part of a group bringing a new type of performance to the Chicagoland area. Jessica has been performing since she was a small child, and was seen most recently as Kim in the North Shore Theater of Wilmette's production of Miss Saigon. At the University of Illinois, she spent her time singing and dancing away as choreographer for Cutting Edge. During the day, Jessica works in Advertising and her hobbies include music (duh), cooking, and running. She appreciate's the patience and dedication of the entire Red Line, and a special shout-out to the LOOP for our blood, sweat, and tears that helped launch this group. Finally, much love to Tim for all his support


Mark Pino Mark  has been involved in music and theatre for the majority of his life, having performed in countless regional and touring productions throughout the US. Some favorite roles include Joseph in Joseph…Dreamcoat, Conrad Birdie in Bye Bye Birdie and Neville Craven in The Secret Garden. Originally from New Mexico, Mark realized his passion for the arts at a young age and began studying voice in college. He attended the University of New Mexico and graduated with a BA in Communication and Performing Arts. Upon completion of his degree, he moved to New York and has taken the stage as a soloist in various venues singing a wide range of musical genres including opera, pop, rock, country and jazz. He is also a proud member of Actors' Equity Association.